Getting Your FCC License . . .
Now that you have checked out the Radio Station and Radio Operator licensing tables and have found that you either need a FCC License or maybe you are a voluntarily equipped vessel and just want to have a station or operator's license in case your future plans take you out of the U.S., let's get you started!
To begin, all radio licensing in the U.S. whether it is a ship station license, a marine radio operator's permit, or an even an amateur license is done by the Federal Communications Commission (FCC).
Acquiring a ship station license is easy and involves nothing other than filling out a few forms and either filing them on line or mailing them to the FCC.
Getting your radio operators license on the other hand can range from easy to moderately difficult. Some licenses simply require the submission of a few forms (Restricted Radiotelephone Operator) and others will require an examination (Marine Radio Operator).
Don't let the thought of an examination turn you off. It is rather simple. For those who already have a lot of experience in operating and using marine radios they will have little trouble passing the exam with a (1) hour review of the course material. Those who are completely new to the realm of marine communications would probably need only a few evenings of study in order to pass.
The Forms You Will Need…
You have the choice to either download the proper forms and mail them in or file electronically on line using the FCC's Universal Licensing System (ULS). The choice is up to you. For me, I usually download the forms, fill them out, double check all the information, and then go on line and file electronically, but the choice is yours. You may also submit your registration request (Form 160) at the same time you file your application.
To file, you must first register with the FCC's ULS System. Here is the link to the correct page to either log in or register as a new user - The FCC Universal Licensing System.
In all cases, whether you want to obtain your ship station or operator's license, you will be required to complete between (4) and (5) forms:
Below, we have bundled all the required forms for each license into a single PDF file that you can download and complete when you want.
FCC Ship Station License
To apply for a FCC Ship Station License you will need to complete: Form 605, Schedule 605B, and Form 159. If this is the first time you have business with the FCC, you will also be required to have a "Federal Registration Number" (FRN.) You will need to complete Form 160 to be assigned a FRN. Complete instructions are included with each form.
FCC Ships Station License Package
FCC Radio Operator Licensing
To apply for a FCC Radio Operator's License you will need to complete: Form 605, Schedule 605E, Schedule 605F, and Form 159. Form 160 will also need to be completed if you do not have a "FRN." Complete instructions are included with each form.
FCC Radio Operator License Package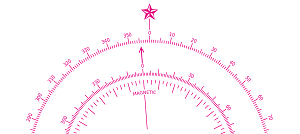 NEXT - Marine Radio - Digital Selective Calling